The last oddball at the Indianapolis Motor Speedway
Part 1: About oddballs
Author
Date
Related articles
March-Porsche 90P - The last oddball at the Indianapolis Motor Speedway, by Henri Greuter
March-Alfa Romeo 90CA - Fiasco Italo-Brittanico, by Henri Greuter
Porsche - Weissach's single Grand Prix win, by Mattijs Diepraam/Felix Muelas
Who?

Parnelli Jones

What?

Paxton-Pratt & Whitney 'Silent Sam'

Where?

Indianapolis

When?

1967 Indianapolis 500
Why?
The rich history of the Indianapolis Motor Speedway has one strange aspect. During several periods in time most of the cars were very much alike. The post-war years in particular saw several of such periods. But not every entrant put his faith in the fairly standard equipment of the time. A few tried something else. Sometimes their ideas were not too different, sometimes they were radically different. Some caught up with the standard and became the new norm. Some only came close. More than some were hopeless contraptions.

Indy cars other than the regular ones are traditionally being referred to as "oddballs". And the list of oddballs is long.

The very first winner of an Indianapolis 500 race - yes, the Marmon Wasp was an oddball. A single-seater car built and raced in a time when every other race car had two seats, a riding mechanic being taken along to assist the driver. Ray Harroun, however, did without one, his car the single exception during the very first 500-miles race. That makes it the first in the list of oddballs. What followed over the years?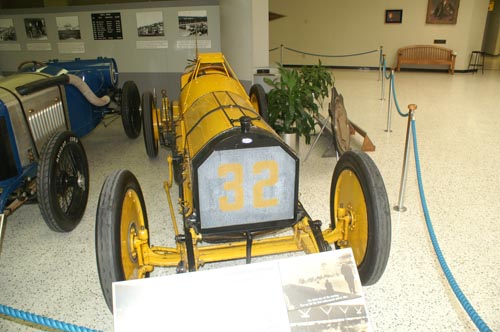 1911 Marmon Wasp. (photo HG)
For example, the 1925 Junior 8 Special was an oddball, being the lone front-wheel drive car in an entire field of rear-wheel driven cars. But although it didn't win, it showed off well and for a while FWD became an accepted technology at Indy.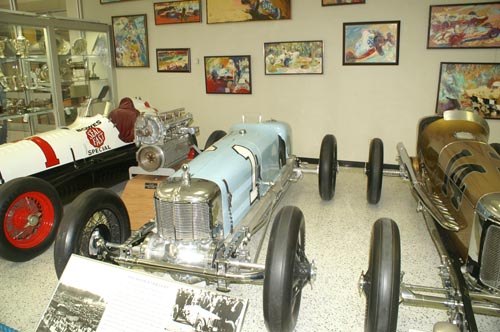 1925 Miller FWD. (photo HG)
The Boyle Special Maserati 8CTF, as driven by Wilbur Shaw in the years before the war was another oddball, a rare European-built contender that beat the American cars by being more sophisticated that the majority of its opposition, yet not too sophisticated to become too technical and too complex.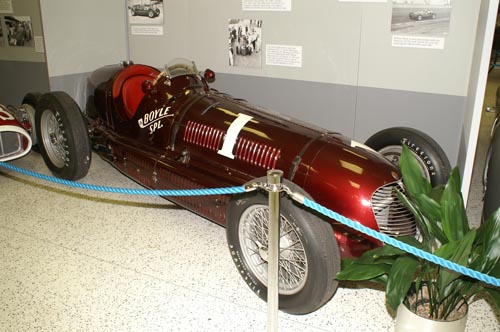 1939 Maserati 8CTF Boyle Special. (photo HG)
The 1949 Rocket was an oddball. So it had an Offy like the majority of the entries that year but rear-engine technology was new to Indy until Jack Brabham and the Cooper-Climax came along 12 years later.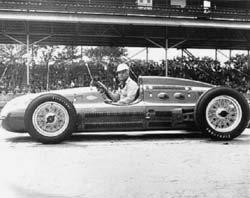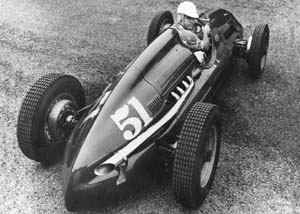 1949 Rounds Rocket Special.
The 1952 Cummins Diesel, with its turbocharged 6-cylinder diesel engine laying on the side was as odd as one could imagine, yet it performed creditably and who knows… Many of its features returned at the Speedway in later years.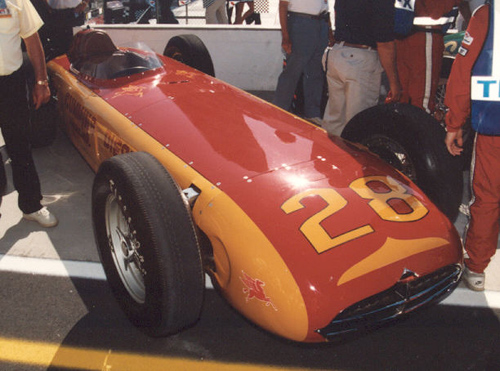 1952 Cummins Diesel. (photo HG)
Even Bill Vukovich's 1952 Kurtis KK500-Offy was an oddball, but only in '52. Roadsters became the standard in the decade to follow.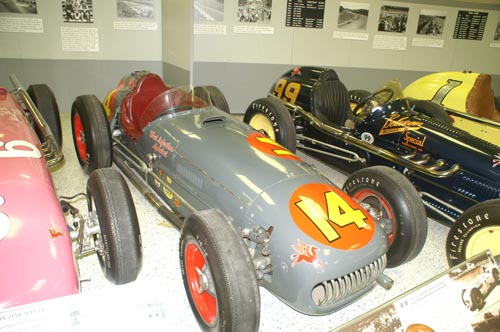 1952 Kurtis-Offy KK500. (photo HG)
No other car as odd as when Smokey Yunick designed a rear-engined car but forgot to include the cockpit within the fuselage! He then hung a sidecar capsule on the left side of the car to accommodate the driver of this contraption.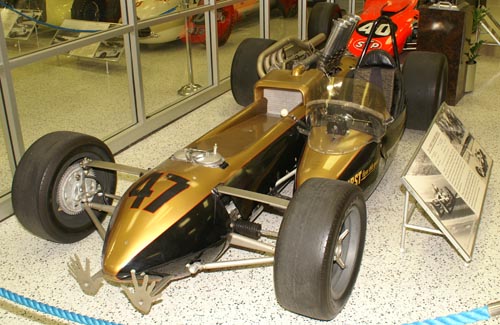 1964 Smokey Yunick Sidecar. (photo HG)
Mickey Thompson never believed in anything traditional, so he came with different engines in rear-engined cars that became weirder every year. But when the rear-engine revolution was nearly done he went back to front-engined cars!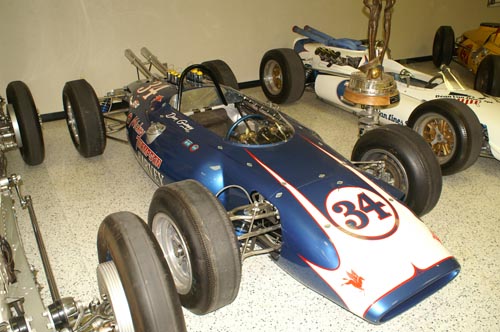 Dan Gurney's 1962 Harvey Aluminum Special by Mickey Thompson. (photo HG)
The STP-sponsored gas turbine-powered machines were oddballs of a serious kind. No other cars caused so much outcry among entrants and drivers as these 1967 and 1968 challengers for victory.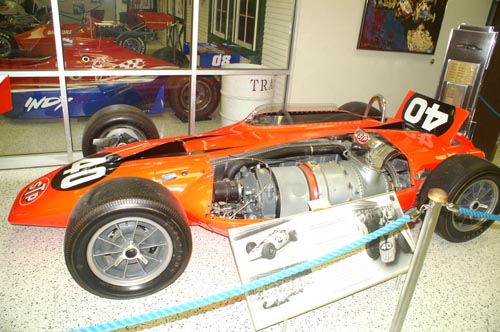 1967 Paxton-Pratt & Whitney. (photo HG)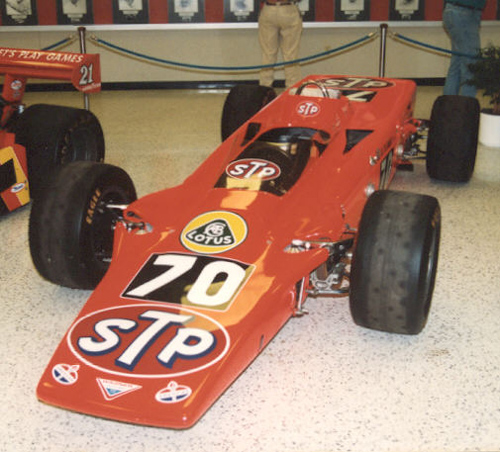 1968 Lotus 56. (photo HG)
During the seventies the field became more standard again. Rear engines became the norm, Eagle and McLaren the most common chassis. But there were some attempts at doing something different in the late 70s and early 80s, such as the Interscope "Batmobile".

When ground effect was discovered in the late 70s it was inevitable that this concept would be introduced at Indianapolis as well. As a result, the cars started to look very much the same.

Then, as the kit-car era arrived in the mid 80s, the easiest way to success at Indy was buying a March or a Lola, like everyone else. To succeed at Indy you had to build a car according to a basic formula. You could gamble on a stock-block V6 instead of a race-bred quad-cam V8 engine but in general there wasn't much room for meaningful design differences. The oddball was about to be gone, destined to become extinct…